Insert Eye Roll Here
I've started hearing my son
talking to me on the other side.
Telling his mama he's ready to come through.
I think I'm about ready for him too.
I'd be happy with one of each.
So I whispered a prayer to Mary
to help his dad come find me.
Now that I don't need anyone,
it's finally safe to fall in love.
I don't mind being barefoot and pregnant
if I'm standing in the backyard
on a warm summer night
cooling off my toes in the grass.
I read about you in the paper.
You went on for two pages about her.
How she cleaned you up and dried you out.
You put all your faith in her.
I think you should stay there.
My womb isn't here to play a supporting role
in another reunion
with your long-suffering wife.
I dunno about y'all, but
I can definitely get a better offer than that.
I'm not like the other girls:
rejection doesn't turn me on.
The longer I'm made to wait,
the less of you I want.
If you wanted to be here, you would.
You know where I live,
you have my phone number.
Been staring in my windows
since you almost ran me over
just to get me to turn and look at you.
You should see if you can stay with her
without a shot of strangers' adulation.
How long can you last without
a hit of my attention?
Let's find out.
Here you go,
do one last line.
Chop it up, stretch it clear across the table.
They used to call that a Hollywood.
I'll make it good. So pure it's blue.
Just like these two blinking jewels.
Then I gotta go start packing.
I saw y'all, in her granny coat,
looking like she's babysitting you,
parade you past my door.
I was behind you. In my car.
You looked at my house, "Oh shit,"
the curtains were open.
Put on a face, shuffled like a
dead man walking.
Please.
What color were the eyes before mine?
What color will the next ones be?
You know what I may not be perfect,
but when I got a man,
I don't look left or right.
I don't give him reasons to worry at night.
I'm all his and he's all mine.
And if my eye does wander,
I actually confess.
I'm torn up about it,
cry in the bathroom,
I'm a mess
until I make it right,
so my life and truth reflect.
That's the difference between us.
I knew you were jealous back in the day.
I could hear your thoughts.
You got mad when I came around,
kept hoping I'd be a bitch,
waiting for the other shoe to drop.
You liked my outfit at the 90s show.
You got weak when I said hello.
Well, whatever. That's over and done.
I'm different now. I'm a
Grown.
Woman.
And I've never been broken up with.
Once a man gets a taste -
a drink of these clear waters -
he doesn't want to be replaced.
(That's a fact.)
Roll up your dollar.
Sniff me down
all the way
to the back of your throat.
Swallow.
Let me tell you about the man who will get me.
You can pretend you already stopped reading.
(Are you on the toilet? Or out on the deck?
In line at the store? Rolled over in bed?)
(Might as well stick with this rhyme scheme,
I'm starting to get hungry and it's easy.)
He'll be all of the following and more,
because I don't want just anyone,
not anymore.
He might be struck mute so I'll have to say hi.
And smile and look at him right in the eye.
(You remember what that was like.)
And after his ears lose the rumble of thunder,
he'll make an impression and get my number.
If his friend teases him, he'll say "Shut your mouth.
That's the girl of my dreams you're talking about."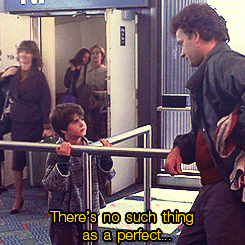 We'll get food from a truck on our first date,
talk into the night and stay out late.
He might have thought me naive like a child,
I might have thought him a tall, boring guy.
But we'll discover there's more to each one.
And before you know it...
I gotta stand on my toes just to kiss him.
He makes me laugh, and I make him laugh too.
Won't make me cry, but if someone should,
he scoops me right up before I know what.
He's helpful and kind and sexy as hell.
And he never forgets about my birthday.
He takes me out on the occasional date.
We have fun and the passion never leaves.
He asks my daughter for her blessing
before he gets down on one knee.
A loving home and family.
We won't even want to peek left or right.
Cuz I'm all his and he's all mine.
One day I might hear some gossip, get word
that she finally up and left you for good.
No secret we don't like each other,
but I promise you this: I'll be happy for her.